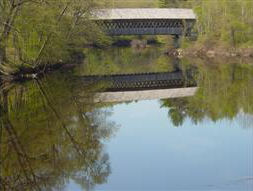 Nestled on a winding river and surrounded by beautiful mountains and hills, Henniker is a scene right off of a New England picture postcard. The Contoocook River runs through the center of Henniker village and alongside the New England College campus. It has evolved into a quaint, college town offering all of the necessities in a resort type setting. It's a common recreational stop for skiers in the Winter heading to Pat's Peak and white-water kayakers in the Summer.
Popular Henniker Searches
Town Information
Population: 4,896
Schools: Henniker, John Stark Regional, Stoddard and Weare make up SAU #24. Henniker students attend Henniker Community School for elementary school, and then move onto Weare Middle School and John Stark Regional High School.